Hyundai Sonata: Air Conditioning System / In-car Sensor Description and Operation
The sensor contains a thermistor which measures the temperature of the inside. The signal decided by the resistance value which changes in accordance with perceived inside temperature, is delivered to heater control unit and according to this signal the control unit regulates incar temperature to intended value.
When changing the resistance value by sensing the temperature caused by intake indoor air, the corresponding voltage is transmitted to the thermostat module.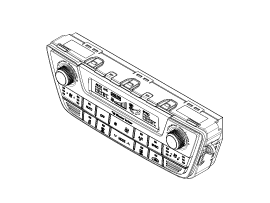 Inspection 1. Turn the ignition switch OFF. 2. Disconnect the evaporator temperature sensor connector. 3. Measure the resistance between terminal "+" and "-" of the evaporator temperature ...
Diagnosis With GDS 1. The heating, ventilation and air conditioning can be quickly diagnosed failed parts with vehicle diagnostic system (GDS). ? The diagnostic system (GDS) provides the follow ...
© 2018-2022 www.hsonatalf.org