Hyundai Sonata LF: Owners and Service manuals
Hyundai Sonata Owners manuals, Service & Repair Manuals, Workshop Manuals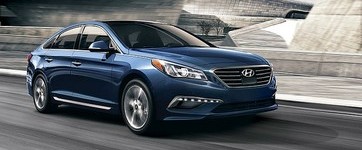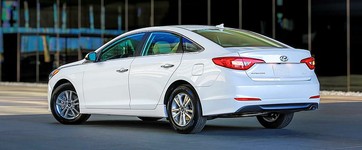 The seventh generation Hyundai Sonata offers a more refined look through a new Fluidic Sculpture 2.0 design language, stiffer body structure, better ride quality, reduced noise, vibration and harshness and advanced safety and convenience features. Sonata truly democratizes the premium design and convenient technology of the Genesis sedan for the mid-size class.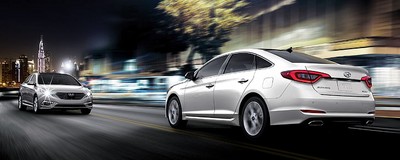 A rigid platform is essential for a great car. Everything from ride quality to crash test performance is enhanced with a stiffer platform. The 2015 Sonata uses advanced high-strength steel for more than 50 percent of total platform composition, which results in 41 percent stiffer torsional rigidity and 35 percent greater bending strength. Advanced high strength steel is twice as rigid as traditional steel while weighing 10 percent less. More hot-stamped components are used, especially in the B-pillar area.
Owners manual for Hyundai Sonata LF, a mid-size car that has been manufactured by Hyundai.The seventh-generation Hyundai Sonata arrived in the United States in 2014 as a 2015 model year and became the first Sonata to offer a plug-in hybrid version. A significant improvement over its predecessor, the mid-size sedan is a very competent model that closes the gap to the segment leader, the Toyota Camry, but has room for improvement in some areas. The Sonata offers real value for money thanks to a generous standard equipment, comfortable and spacious cabin, as well as smooth ride quality. Its rather conservative approach to styling and rather tight rear headroom for taller passengers count among its downsides.

Service Manual for seventh generation Hyundai Sonata, model years 2014–2019. The Sonata LF is the first model to utilize Hyundai Motor's third-generation vehicle platform. Offering significant flexibility for vehicle development across multiple segments, the platform enables dramatic innovations in design, alongside improvements in safety, efficiency and driving performance.