Hyundai Sonata: Air Conditioning System / Evaporator Temperature Sensor Description and Operation
The evaporator temperature sensor will detect the evaporator core temperature and interrupt compressor relay power in order to prevent evaporator from freezing by excessive cooling. The evaporator temperature sensor has the Negative Temperature Coefficient (NTC). Electrical resistivity of NTC will increase with decreasing temperature and decrease with increasing temperature.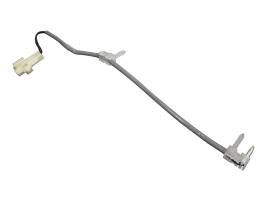 Inspection 1. Measure the pressure of high pressure line by measuring voltage output between terminal "1" and "2". 2. Inspect the voltage value whether it is sufficient to be regular value or ...
Inspection 1. Turn the ignition switch OFF. 2. Disconnect the evaporator temperature sensor connector. 3. Measure the resistance between terminal "+" and "-" of the evaporator temperature ...
© 2018-2023 www.hsonatalf.org