Hyundai Sonata: Interior features / Clothes Hanger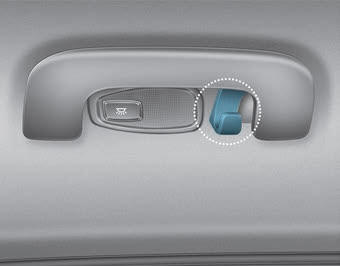 These hangers are not designed to hold large or heavy items.
WARNING
Do not hang other objects such as hangers or hard objects except clothes. Also, do not put heavy, sharp or breakable objects in the clothes pockets. In an accident or when the curtain air bag is inflated, it may cause vehicle damage or personal injury.
© 2018-2023 www.hsonatalf.org