Hyundai Sonata: Air Conditioning System / A/C Pressure Transducer Description and Operation
The A/C Pressure Transducer (APT) converts the pressure value of high pressure line into voltage value after measuring it. By converted voltage value, engine ECU controls the cooling fan by operating it high speed or low speed. Engine ECU stops the operation of the compressor when the temperature of refrigerant line is very high or very low irregularly to optimize air conditioning system.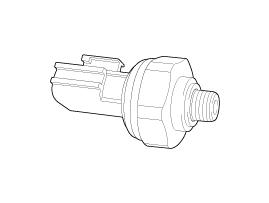 Components Location 1. A/C Pressure Transducer ...
Inspection 1. Measure the pressure of high pressure line by measuring voltage output between terminal "1" and "2". 2. Inspect the voltage value whether it is sufficient to be regular value or ...
Other information:
Hyundai Sonata LF 2014-2019 Service Manual: Repair procedures
Replacement 1. Disconnect the negative (-) battery terminal. 2. Remove the crash pad lower panel. (Refer to Body - "Crash Pad") 3. Remove the steering column upper & Lower shroud. 4. Remove the ignition switch (A) and disconnecting the Key Warning / immobilizer connector. 5. ...
Hyundai Sonata LF 2014-2019 Service Manual: Power Window Switch Repair procedures
Inspection Diagnosis with GDS 1. The body electrocal system can be quickly diagnosed failed parts with vehicle diagnostic system (GDS). The diagnostic system (GDS) provides the following information. (1) Self diagnosis : Checking the failure code (DTC) and display (2) Current data : Chec ...
© 2018-2022 www.hsonatalf.org