Hyundai Sonata: Air Conditioning System / A/C Pressure Transducer Description and Operation
The A/C Pressure Transducer (APT) converts the pressure value of high pressure line into voltage value after measuring it. By converted voltage value, engine ECU controls the cooling fan by operating it high speed or low speed. Engine ECU stops the operation of the compressor when the temperature of refrigerant line is very high or very low irregularly to optimize air conditioning system.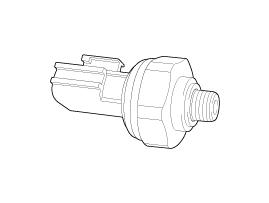 Components Location 1. A/C Pressure Transducer ...
Inspection 1. Measure the pressure of high pressure line by measuring voltage output between terminal "1" and "2". 2. Inspect the voltage value whether it is sufficient to be regular value or ...
© 2018-2023 www.hsonatalf.org