Hyundai Sonata: Interior features / Side Curtain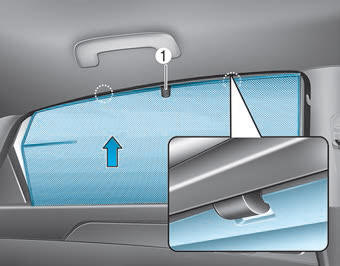 To use the side curtain:
1. Pull up the curtain by the hook (1).
2. Hang the curtain on both sides of the hook.
NOTICE
Always hang both sides of the curtain on the hook.This could cause damage to the side curtain if only one side of the curtain is hooked.
Do not let any foreign material get in between the vehicle and side curtain. The side curtain may not be lifted up.
© 2018-2023 www.hsonatalf.org