Hyundai Sonata: Engine Control System / RCV Control Solenoid Valve Description and Operation
RCV (Recirculation Valve) Control Solenoid Valve is installed on the cooling pan motor top and operates the RCV actuator which controls the by-pass passage of the turbo-charger compressor.
When the throttle valve is closed during engine running [Tip-out], crash noise of the impeller will occur because of rapid increasing of the boost pressure. So, in this case, in order to prevent this phenomenon, ECM maintains the appropriate boost pressure by opening the by-pass passage.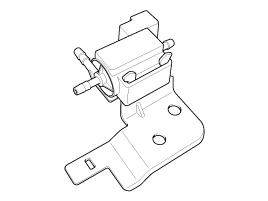 Inspection [Motor] 1. Turn ignition switch OFF. 2. Disconnect the EWGA connector. 3. Check that the EWGA is stuck by foreign material. 4. Measure resistance between motor (+) and ( ...
Specification ItemSpecificationCoil Resistance(?)28.3 ~ 31.1 [20°C(68°F)] ...
Other information:
Hyundai Sonata LF 2014-2019 Service Manual: Timing Chain Repair procedures
Removal 1. Turn the crankshaft pulley clockwise, and align its groove with the timing mark of the timing chain cover. 2. Remove the timing chain cover. (Refer to Timing System - "Timing Chain Cover") 3. Align the timing marks of the CVVT sprockets with the upper surface of the cylinde ...
Hyundai Sonata LF 2014-2019 Service Manual: Thermostat Troubleshooting
Troubleshooting SymptomsPossible CausesRemedyCoolant leakage • From the thermostat gasket Check the mounting bolts • Check the torque of the mounting bolts • Retighten the bolts and check leakage again. Check the gasket for damage • Check gasket or seal for damage ...
© 2018-2021 www.hsonatalf.org